The NBA season is off and running, and it's been a weird and interesting start. Our man Shaq has had to watch his favorite LA Lakers stumble and bumble to a 2-5 start (as of this post date). Meanwhile, some teams you might not have expected to see are out of the gate strong… like the Cleveland Cavaliers. Really? Yup. Read on…
As of this writing, the Cavs are 6-1, just behind the division leading Milwaukee Bucks (so far undefeated). Cleveland star Donovan Mitchell is getting a lot of press and a lot of attention, but the Big Man isn't convinced Mitchell is ready to carry Cleveland on his shoulders. 
On a recent episode of "The Big Podcast," O'Neal said this is not the first time he's had questions about Mitchell. He says the start to the new season is going great, but hey, it's only the start of the regular season. 
Shaq: "This is regular season, boo boo. Don't get too excited, okay? Calm down. … Listen, anybody can shoot the ball every time and score a lot of points, but you gonna win? You gonna lead your team to the promised land?"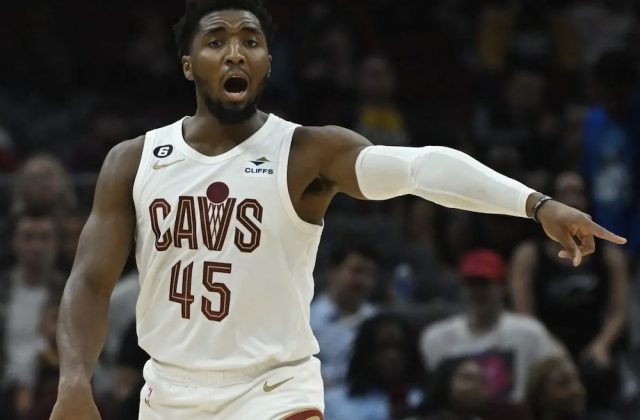 Of course it's a long, LONG way to playoff time, and a lot of games to be played before any accolades are handed out. Mitchell is a big investment for the Cavs. The team gave up a lot to get him this summer from the Utah Jazz. So far the investment is paying off: the three-time All-Star is averaging 31.1 points, 4.4 rebounds and 7.1 assists per game while shooting 48.1 percent from the field and 43.8 percent from beyond the arc.
Yes, it's early in the season. As for Mitchell, the numbers would indicate this Cleveland team is probably the best lineup he's ever had the opportunity to play with. So while he's never taken a team to any Championship tournament success, this year could be a big one for Mitchell and the Cavs.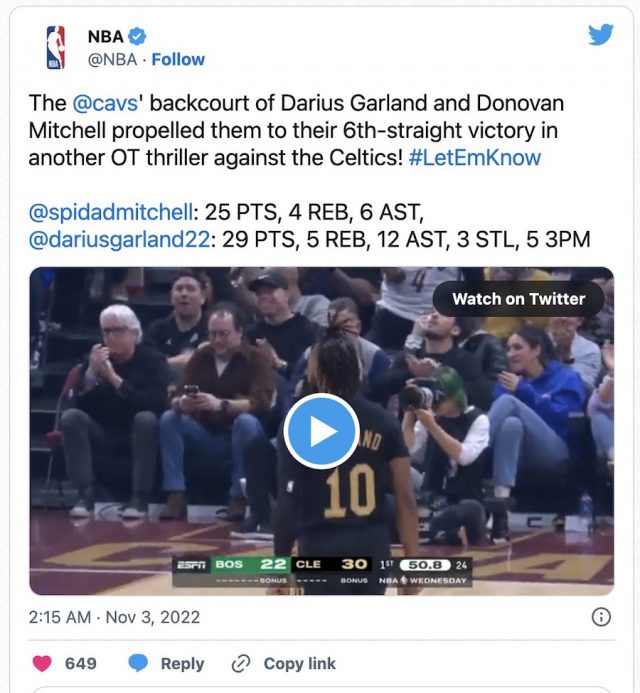 The Eastern Conference chock-full of talented teams this season. Along with the Bucks and Cavs, there's Boston, the Toronto Raptors and Atlanta Hawks. Oh yeah, there's the Bulls, too. Already in this young season, the Cavs have already defeated last season's Eastern Conference champions, the Celtics, twice.
Shaq probably still has some love for Cleveland… he did play there in the later years of his career. With the current mix of talent, they could have a good year. Time will tell…stay tuned!