It's never been a fight or any kind of beef, but it seems our man Shaq is taking some enjoyment over the firing of Steve Nash as head coach of the Brooklyn Nets this week. No sympathy… none at all. Why? Keep reading…
On the latest edition of his own podcast, "The Big Podcast With Shaq," the big man talked about how mad he was at Nash when then player Steve Nash won the season MVP award… over O'Neal and of course several other players. 
And it wasn't just one time, either, it was twice. Here's Shaq on the podcast: "When you do anything in New York, eyes are on you. So he was in New York, that's the first thing. The second thing is you got some great talent on your team, you're expected to win. Last year was a difficult year because one of your superstars only played half a year.
Shaq also had a bit of a dig on the Nets talent, and their seeming underperformance: "This year, you came in with all two-and-a-half superstars. Everybody was healthy, wasn't no complaining. Yeah, I said what I said, two-and-a-half superstars and again, you're still supposed to win. Two are dangerous. The two at one time were compared to Steph [Curry] and Klay [Thompson], but they just couldn't get it done. But they 94-67 under Steve Nash, won a playoff round and KD (Kevin Durant) and Kyrie [Irving] only played 64 games together. But this year, everybody's expecting big things out of them, and it's just not working out."
Of course O'Neal's little slap with the comment about "two-and-a-half superstars" is in reference to Durant and Irving (superstars), and for Ben Simmons most likely benign the "half."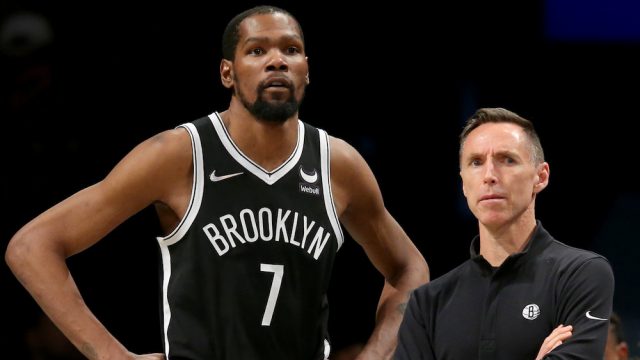 Things have never been good between Shaq and Simmons. Readers of the ShaqFu Radio blog have seen posts about that little spat going back through most of last season. 
Simmons has talked – again, last season – about O'Neal's perceived interest in Simmons' mental health by noting that O'Neal publicly offered help but did nothing behind the scenes.
As for Nash and his coaching of the Nets, it hasn't exactly been a smooth ride for the team… not since last season. A lot of the trouble circled around Irving, including his public refusal to take the COVID-19 vaccine, which meant he couldn't play home games in New York, which required the vax for anyone working in the city. That effectively kept Irving off the court for more than half the Nets' games.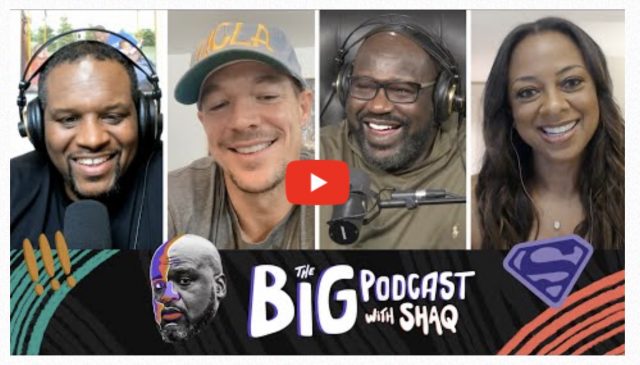 Click here for the full podcast episode.
But Irving wasn't the only star muddying the waters. This past offseason, Durant asked to be traded. But it seems his astronomical asking price on the trade market kept any other team from making a play, so Durant later rescinded his request.
And now in just the past couple of weeks, Irving is the center of yet a new issue…his connection to anti-Semitic social media comments and posts. At first, Irving refused to apologize, but after the Nets announced a suspension, he relented. 
NBA history: Nash was named season MVP for the 2004-05 and 2005-06 campaigns. Seems pretty clear Shaq feels those awards should have been his.