NBA History Quiz: Who remembers Orlando star Greg Kite, back from Shaq's days with the Magic? Yeah, we don't either. Still, he was a pretty big name back in the day, and he made a good impression on a very young Shaq… even though it didn't start out that way.
As for Kite himself, the 6-foot-11 center out of Brigham Young University was drafted in the first round of the 1983 draft. He collected two NBA Championship rings with the Boston Celtics in 1984 and 1986 seasons. He was mostly a backup for those seasons, averaging less than 10 minutes per game. Still, a contributor.
After moving around a bit – spending time on three different teams – Kite ended up being picked up by the Magic in the 1990 offseason. In the regular season that followed, he became the full-time starter in his first year in Orlando.
Of course as Shaq-historians know, our man was drafted with the Number One pick of the 1992 draft by that same Orlando team. That meant Kite was back on the bench as backup.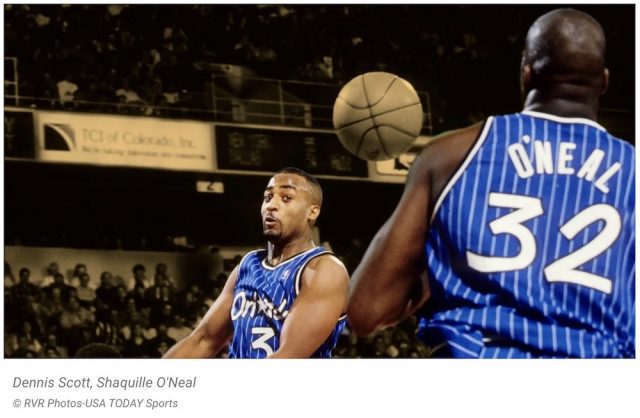 Yet even as a backup, Kite stepped up to really help the team, especially the younger players…including O'Neal. How did that go? Well, in a story by ESPN's Jackie MacMullan, not so well. 
Even Shaq said that at first, he "disrespected" Kite. their initial interactions didn't go as planned after O'Neal disrespected him. "He was telling me stuff on how to be a center," Shaq said. "But in my mind, I was already the best center. So, I kinda disrespected him one day."
Word of the exchange between O'Neal and Kite got to another Magic player, Dennis Scott. When he had the chance, Scott cornered the young O'Neal and gave him a strong dose or NBA reality. Scott told Shaq: "Kite's a champion, and you aren't. Kite played hard, fouled hard, and always had his teammates' back."  
Fortunately, O'Neal started listening to Kite after the incident with Scott.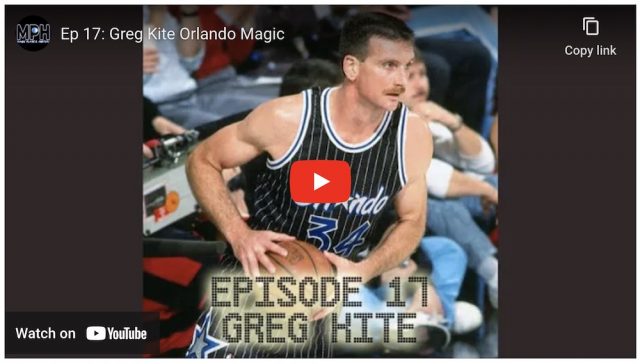 Click here for the video on Greg Kite's time with the Magic.
"He was one of those pieces that fit perfectly for a championship team," Shaq said. "So, I said, 'You know what? I better start listening.'"
Turned out it was a great learning opportunity for the young up-and-coming superstar. Shaq said the experience showed him what it took to win a championship, and too realize that even second-stringers play an important role in any team's success. He's talked about that many times since. 
Of course we all know that Shaq would quickly go on to win Championships of his own…not with Orlando, but later, after his move to Los Angeles and the Lakers.