Just when you thought Shaq couldn't get any bigger – who would think that, anyway? – along comes a brand-new documentary on the life and times of our favorite big man. 
Here's the exact words of the HBO promo, as listed on the doc's teaser video (link below to YouTube): "On the court he was huge. Off the court he is larger than life. #ShaqHBO, a four-part HBO documentary series about the life, career, and legacy of Shaquille O'Neal, premieres November 23 on HBO Max."
Nice! Also nice, seeing that the documentary is not just about O'Neal's time with the Los Angeles Lakers. Of course that part of his life and career will feature prominently on the show, but it's all about his personal and family life, too. 
Of course there is plenty to talk about when it comes to Shaq and the Lakers. When it comes to powerful big men in the game, many have played with the Lakers. As the press release from HBO says, perhaps the greatest, and undoubtedly one of the most dominant, was the legendary Shaquille O'Neal.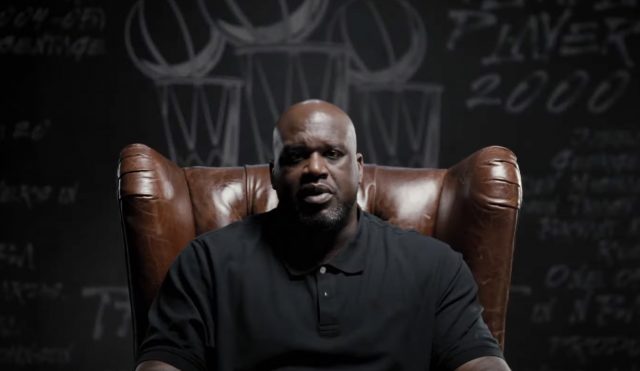 Again, as HBO says on their promo video: O'Neal was truly a legend both on and off the court, so him being the subject of a documentary series makes all the sense in the world. In fact, many might wonder why it took so long for something like this to come to fruition as Shaq was truly one-of-a-kind.
On the court, his combination of size, speed, power and athleticism made him truly unguardable by any single person in the league. Rules were changed because of what he was capable of and when he finally called it a career, his jersey would hang in the rafters of three different arenas as he made such an impact on the Lakers, Orlando Magic and the Miami Heat.
Yet it's not all about basketball. After hanging up the uniform for the last time, Shaq continued to grow himself (OK, not physically) but business-wise and community and fan-connected. He would go on to star in a couple of movies, and we all know about his antics as his alter-ego "DJ Diesel." He even had a platinum rap album, and he continues to play music events around the world.
In addition, we've talked a lot here at the ShaqFu Radio blog about the big man's business interests. He's huge in the business world (pun intended) with businesses of his own and partnerships in many different companies. We've seen him as a spokesman for Carnival Cruise Lines, Papa John's Pizza and a lot, lot more.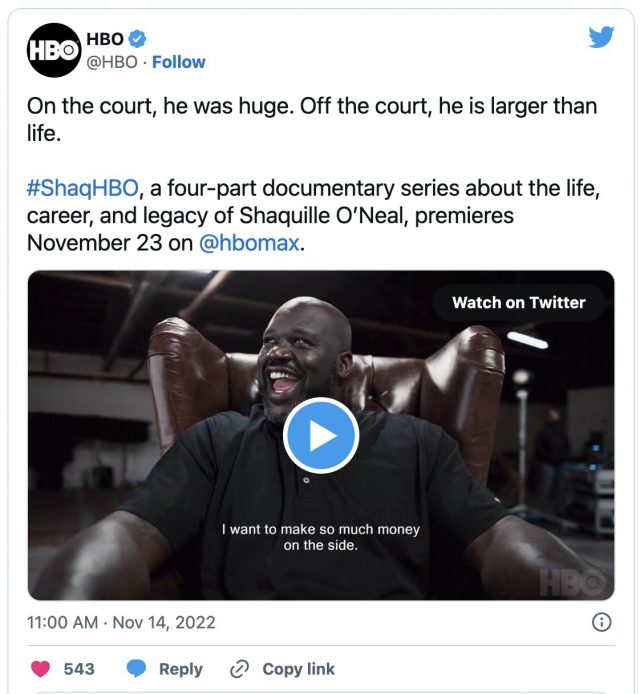 He's also into a lot of different charity projects. His own personal foundation hosts a giant-sized music and lifestyle event in Las Vegas every year, to make money for various children's charities. 
Not only that, but we've had several stories here on the blog of the big man showing his big heart, helping out families and others IRL as he meets and talks with people in stores, restaurants and even car dealerships. 
It's going to be interesting to see and hear about one of Shaq's most important relationships – the one he shared with Lakers superstar Kobe Bryant. That partnership with Kobe Bryant is believed by many to have created the greatest duo in NBA history. The two famously had some issues and eventually split up, but O'Neal has always said their problems were overblown and he recently discussed how he chose to help and motivate a young Kobe.
All of that -and more – will be seen and heard on the new documentary (Shaq-umentary) series on HBO. Look for it on your connected TV. The first episode drops November 23rd. We'll be watching!