A bit of nostalgia for our man Shaq this week with a new interview in People Magazine. Sure, there was talk of O'Neal's new HBO documentary series, but there were also memories of lost friend and former teammate Kobe Bryant.
Even after his tragic death, Kobe continues to inspire athletes and fans through what came to be called his "Mamba Mentality" … the will to work as hard as it took to get the job done, to win the championship. 
In the interview with People and writer David Walters, Shaq expressed a combination of sorrow and happy nostalgia. Shaq said he still thinks about the special moments he shared with Kobe, and the regret he feels for the things left unsaid between the two.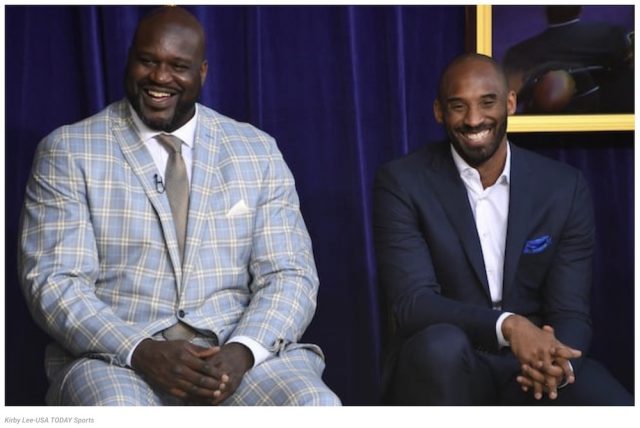 The story of Shaq and Kobe is one of teammates on NBA Championship-winning teams, of course, but it's more than that. The pair's relationship went from teammates-turned-enemies-turned-friends again. 
In the interview, O'Neal said he regretted not being in better communications with his old teammate: "You put off [getting in touch]. I'll never get to see Kobe again, in real life, forever. And I just should have called. He should have called. We both should have called. But he's working, I'm working, so it's 'I'll see you when I see you.'"
That desire to stay in touch came only after time healed the wounds of the last days of playing together for the Lakers. The feud between O'Neal and Bryant ended up with Shaq leaving Los Angeles for Miami. That of course came after the pair – often described as the most dominant ever to play the game – won the very famous three-peat NBA Championship in the early 2000s.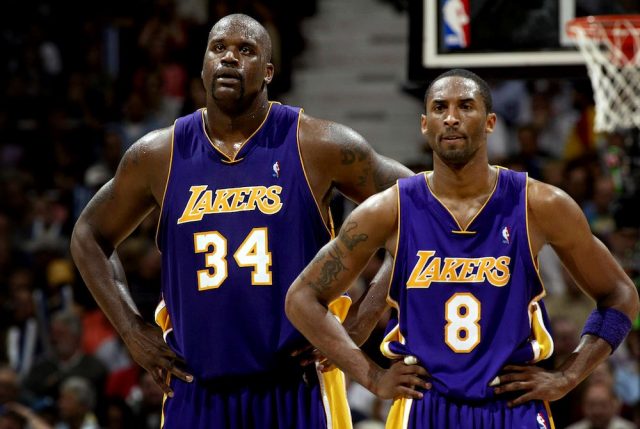 Eventually the two made up and grew close again, with O'Neal saying he thought about attending get-togethers of former Lakers legends with Kobe in the years to come: "[I thought], 'We're both going to get old. We'll both be at the 50-year Lakers anniversary.' Other things shouldn't have been more important [than getting in touch], but little things [got in the way]."
That led Shaq to repeat some advice you've probably heard before when it comes to staying connected to your own loved ones: "Call your mom. Call your brother. Call the homeboy you used to party with in college. Forever is a long time."
Good advice from our man Shaq… After all, it's the holiday season. Call someone you love and let them know how you feel.