Over the years, there's been plenty of coverage – both here on the ShaqFu Radio blog and in regular media – showing off the big man's style, fashion and more. Well, time for the latest chapter… and it's all about Shaq's latest hairstyle! 
Some are already calling the new look the "Stephen A. Shaq" style. Yes, it's a haircut (if you can call it that) based on the style sported by popular ESPN commentator Stephen A. Smith.
Now, we should say that at this point, Shaq has quite a bit of "growing" into the new look. We all know that Shaq's head has been clean-shaven in recent years, so letting things grow out – even a little – is going to take some time. 
Yet apparently that's what's in the works. Maybe it's a change of pace, based on O'Neal's becoming a regular on "NBA on TNT," which airs Tuesdays on the same network as Shaq's other super-popular show, "Inside the NBA." This new program features Shaq along with Adam Lefkoe, Candace Parker and the newest member of their crew, former NBA player Jamal Crawford.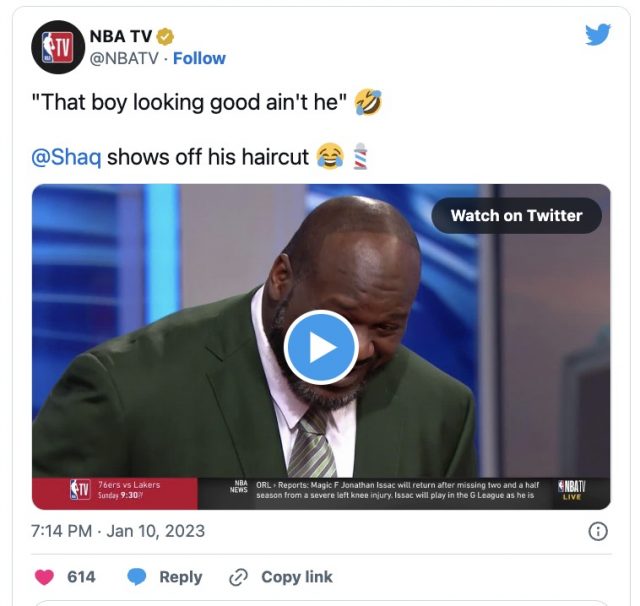 The new show got off to a Shaq-sized start, with the big man showing off his new "do," which he says was indeed inspired by Stephen A. Smith. O'Neal had his co-hosts cracking up during the pregame show prior to the Thunder-Heat game when he showed off the fresh look… sorta, kinda like Smith's.
Shaq also made an appearance on the all-hoops network NBA TV with Kristen Ledlow and Channing Frye. Ledlow brought out the big man by saying, "I've been told though that our Hall of Famer, Shaquille O'Neal, is not available, but instead, Stephen A. Shaq is on the line." 
Shaq offered his co-hosts and the rest of the TV universe a close look, saying, "Zoom in, that boy looking good ain't he." Lefko continued: "To my right, a four-time champion, Stephen A. Shaq. You know, we had plans but when that hair line walks (in) it's something we gotta discuss."
Shaq said, "Shout out to my main man, Stephen A." When Parker questioned whether his haircut was crooked, Shaq laughed while TNT cameras zoomed in for closer inspection.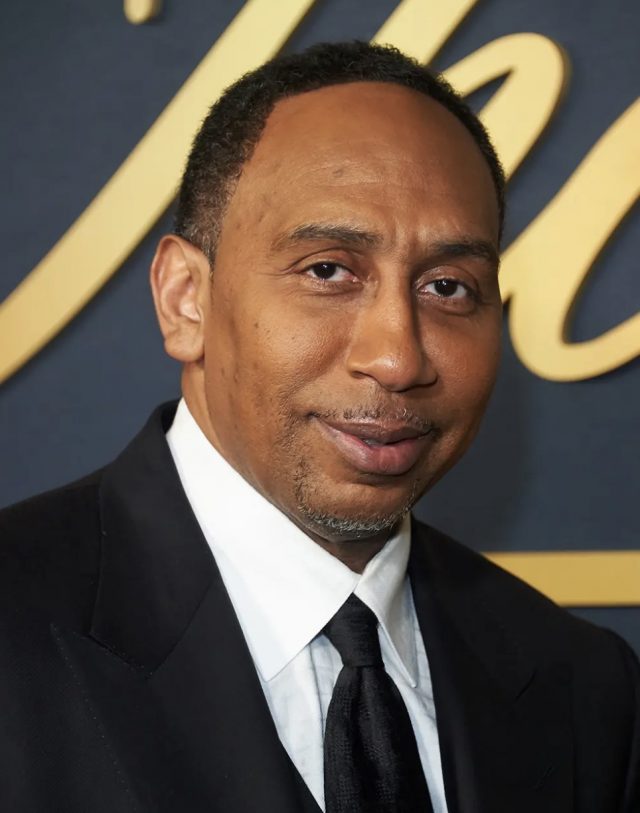 Shaq admitted that on closer inspection, it did seem the style needed a little attention and correction. Of course the problem is, not many people can actually see the top of Shaq's head… at least not without him leaning over (a lot!) or putting a TV camera way up there. 
Still, it'll be interesting to see how things grow and fill out the look in the weeks to come. Interestingly, the man who apparently inspired Shaq's new look – Stephen A. Smith himself – has yet to make a public comment on the look. When it arrives, it should be interesting, indeed.