Whew! It's over. All the hype, and red-and-white Rihanna halftime show (you did know she was pregnant, right?), the better-than-average game itself… all over. The Kansas City Chiefs beat the Philadelphia Eagles in Super Bowl LVII (that's 57, for those that don't speak Roman numerals…) in Glendale, Arizona. 
Most of us watched it on TV, of course. But some of us were lucky enough to be in the Valley of the Sun for the game, or at least for the festivities surrounding the big game.  For our man Shaq, that meant another of his traveling-extravaganza "Fun House" shows. And just like the game itself, the Fun House delivered as expected. 
More than 5,000 people attended Saturday's over-the-top and wild music and circus-styled festival at the Talking Stick Resort in Scottsdale, Arizona. The show and carnival featured circus games, a Ferris wheel, basketball hoop games and lots, lots more. 
Of course the music was at center stage. DJ Diesel – Shaq's alter ego – performed a set, while DJ-producer Diplo, DJ Myles O'Neal (no relation to Shaq), and rap icon Snoop Dogg also hit the stage.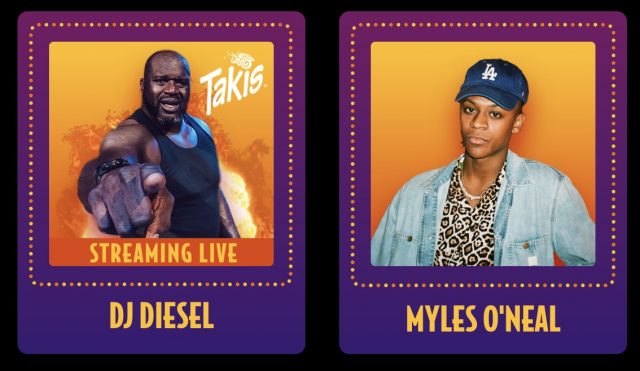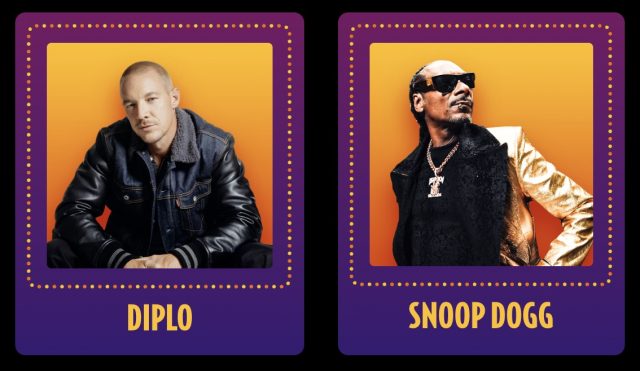 For NBA legend and superstar O'Neal, he compared the rush of performing live onstage to playing on the basketball court.
Shaq talking to the Hollywood Reporter: "It's like being in a basketball game and having people come and cheer you on and support you. I just want everybody to have a good time."
The Reporter took a moment to ask if the big man had any ideas about dropping any more albums in the future. He did have a platinum record way back in 1993 called "Shaq Diesel." But now Shaq says he's not looking to create any new music projects… at least not at this time.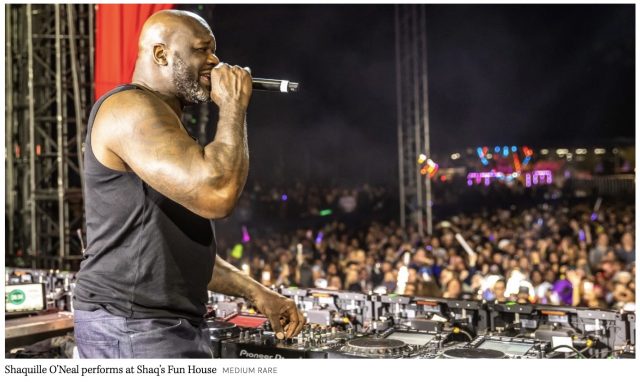 Spotted in the crowd and around the stage were some big names, including Michael Phelps, Tiffany Haddish, Allen Iverson, Micah Parsons, Cam Akers, Robert Griffin III, Chandler Parsons, Ian Bohen, James Robinson, Jordan Poyer, Lavonte David, Adam "Pacman" Jones, LeSean McCoy, Chris Johnson, Eddie George and Elijah Moore.
"We're just having fun, so hopefully people can come out to celebrate," Shaq said. Seems like it worked out pretty well, Shaq. Next year's Big Game is in New Orleans at the Mercedes-Benz Superdome. Now there's a town that knows a little about how to throw a party! See you there… 
This year's video isn't out yet. Click here for a recap of last year's Fun House, held just before the Super Bowl at SoFi Stadium in Los Angeles.