Did you watch the game last night? The NBA All-Star game was quite the production, with an interesting format of old-school style pickup rosters, different scoring rules (some kind of quarter-by-quarter thing), and a good dose of live music and entertainment at the half. 
Rather than the old East-vs-West thing, this year the full lineup of All-Stars were selected in the usual manner, and then the two team captains – LeBron James and Giannis Antetokounmpo selected their teams just before tipoff. That made for a first-of-its-kind situation where Boston Celtics teammates Jayson Tatum and Jaylen Brown played against each other. 
As for the game itself, it was pretty much standard All-Star fare: Nobody played too much defense, and three-balls rained in from just about everywhere on the floor. In the end, Team Giannis beat Team LeBron by the eye-popping score of 184-175. Tatum had 55 on the night, an All-Star game record.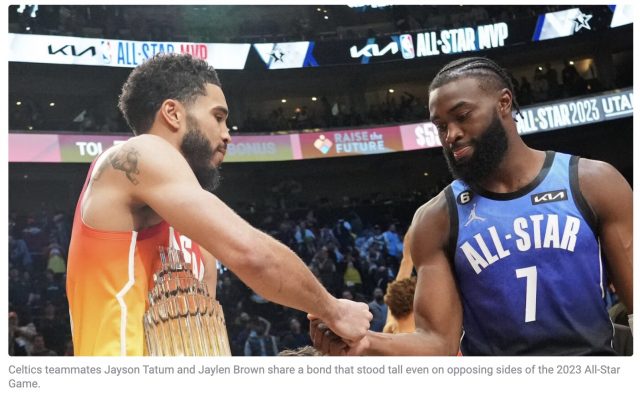 This year the host location was Salt Lake City. And while the game was cool and interesting, the city itself might not have earned the same grades… at least not from our intrepid NBA on TNT crew. Barkley was first to talk about it, and Shaq followed close behind – both men talked about the difficulties of having a good time in the Beehive State. 
Right there on live TV during the game, Barkley pulled no punches, using an expletive  when talking about his time in Salt Lake City. "These people going to heaven at this rate, there ain't nothing to do in this boring-___ city." 
When questioned by one of his co-hosts, Barkley, who has made his share of controversial comments, complimented Utah's capital city before resuming his attack.
"It's a great city, but there ain't nothing to do here. These people all going to heaven," he continued.
Shaq chimed in to support his broadcast partner's comments. TV viewers heard a hushed "oh my gosh" from O'Neal after Barkley's comments, adding: "I never ate so much room service in my life." Apparently that meant there was no good place to out for a meal near the downtown arena location.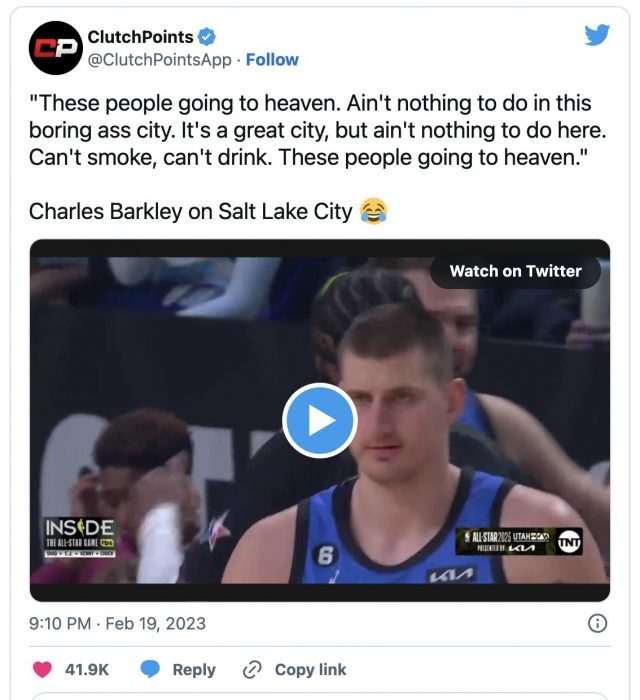 Barkley doubled down on his comments, explaining why he found Salt Lake City so boring. "Can't smoke, can't drink; these people going to heaven," Barkley said while laughing.
Needless to say, the comments didn't go over very well with local community leaders in the city. Utah State Senator Nate Blouin tweeted: "Super disappointing take… Do better Shaq and Charles! Bet y'all were just cooped up in the all star VIP areas and didn't even get into the city, and are just perpetuating a reputation we're working hard to change."
Have you ever been to SLC? At least one member of the ShaqFu Radio blog staff has spent some time there for various conventions. Nice town, yes. But probably not what guys like Shaq and Sir Charles are used to for high-level events like this showcase of the NBA's finest. Chin up, Salt Lake! You're gonna be OK…