You don't have to know a lot about college hoops to know that our man Shaq played for the Louisiana State University Tigers in his university days. Heck, there's a statue of him outside the basketball facility at the Pete Maravich Assembly on campus at Baton Rouge. 
Well now, the school is looking to add another O'Neal to its student roster…and hoops team. Over this past weekend (as of this post), the Tigers received a surprise visit from an LSU legacy: Me'Arah O'Neal. 
Currently, Shaq's daughter is going to high school and playing basketball at Episcopal High School in Bellaire, Texas…a suburb of Houston. She's set to graduate next year, and the competition to lure her to various colleges is already hot and heavy.
It started way back in 2021, when UCLA got the Me'Arah lottery started with a scholarship offer. Since then, the Bruins have been joined by the likes of TCU, Howard University and Virginia in showing interest in the young lady.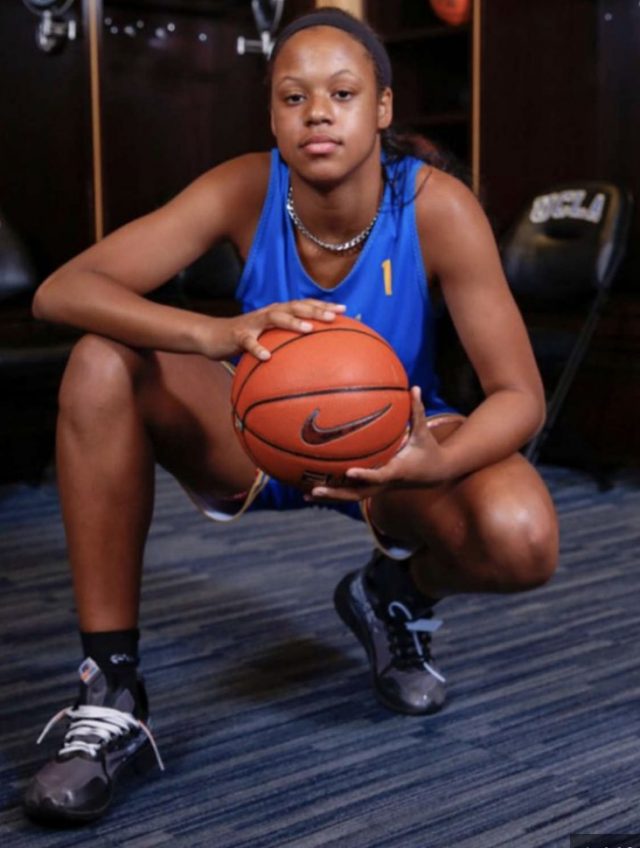 Now comes the LSU twist: Shaq and Me'Arah visited the LSU campus last weekend, chatting it up with current players and team officials. It's not secret that the LSU women's hoops team is going to be a powerhouse this coming season, scoring some big names in lady's hoops. 
Coach Kim Mulkey have already signed the No. 1 player in the country, Mikaylah Williams. The team also features star player Angel Reese, who may or may not be leaving university after this year. 
Reese's decision may – at least in part – get some influence from where Me'Arah decides to play her college ball. On a social media post right after the O'Neal visit to campus, she asked Me'Arah directly, "Do I stay another year?" Perhaps having O'Neal on the Tigers would convince her to stay and think hard about a national championship.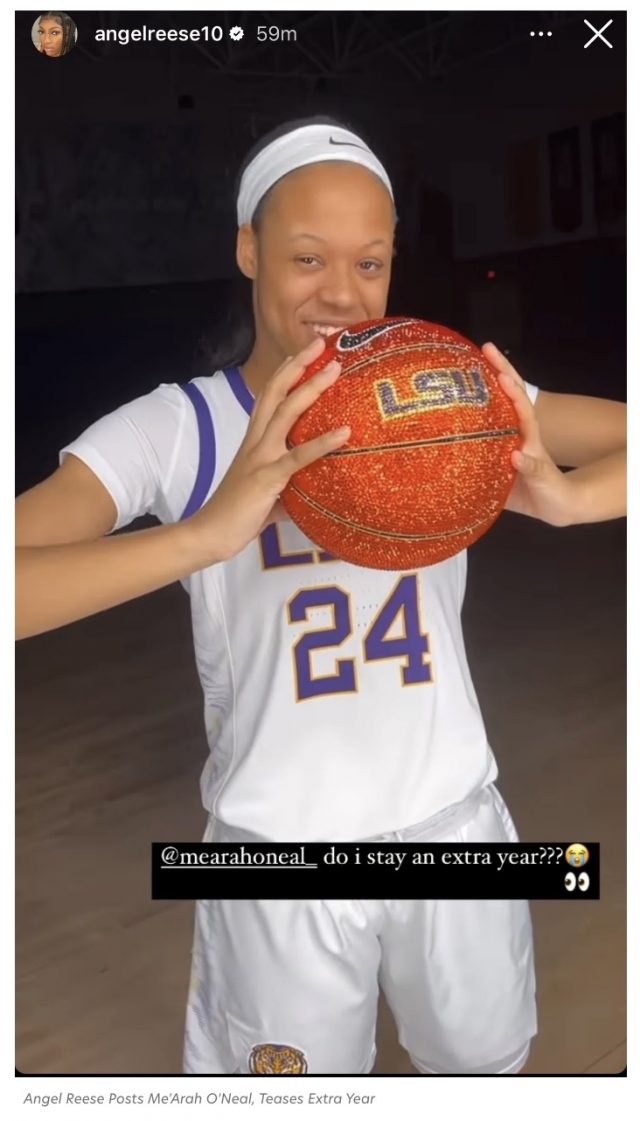 Me'Arah still has a little time to make her college decision. As of this writing, she's just 16 years old and has another year of high school to go. She's already absolutely, positively on scouting radar screens. 
Shaq played at LSU for his entire college career. His son Shareef started there and later transferred to UCLA, the school that made the first offer to his sister. For now, we'll have to wait and see where the third young O'Neal decides to go to college. No matter where she lands, she's going to be a star and celebrity, that's for sure.