Strong words from our man Shaq this week to young up-and-coming superstar Ja Morant of the Memphis Grizzlies. This after Morant announced he is taking some time away from the team after an incident at a nightclub near Denver, Colorado after a game last week.
According to Morant and the team, he's taking time away from the basketball court to focus on his own personal well-being. He was officially suspended by the Grizzles for at least two games, but there's no timetable for his return.
You've probably heard about the incident and maybe even seen the video of Morant dancing in the nightclub, apparently flashing a small handgun at one point. It was all caught on video as Morant sent out the images on Instagram Live. 
As for O'Neal, he says he's making "no excuses" for Morant's behavior. Talking directly to the camera on the Tuesday evening edition of NBA On TNT program, Shaq said: "He put himself in this position."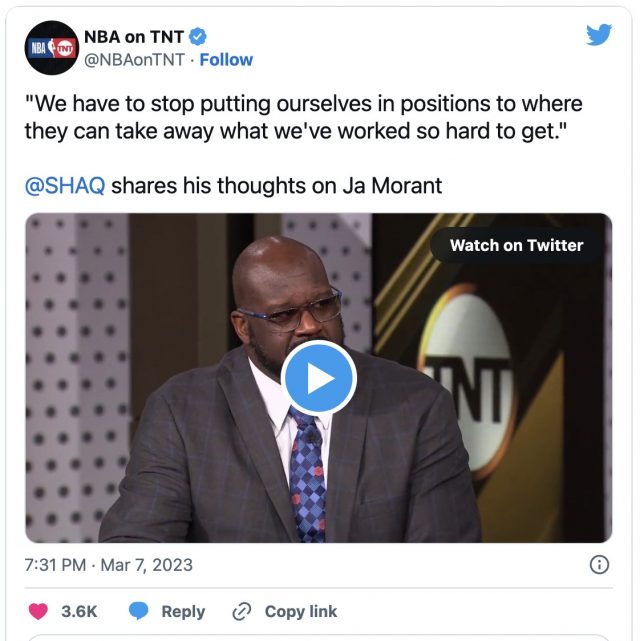 O'Neal addressed his comments and ideas to Morant, urging the young player to not put himself "in positions to where they can take away what we've worked so hard to get to."
As for O'Neal himself, he talked about times during his career when he had to stop and think about what he was doing – or about to do – and what impact it might have had on his career, both on and off the hardwood. 
In Shaq's words, "no excuse for what he (Morant) did. Remember, he pressed the button on his phone. He went live."
Like others have talked about, O'Neal said there are responsibilities that come with the job and the high-profile position Morant has in it. Shaq: "You got to have enough common sense to know that wasn't going to go how you wanted it to go. You're not a rapper. You're an NBA player."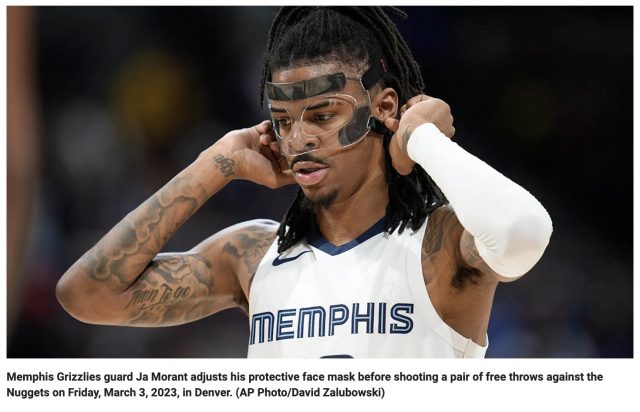 O'Neal said Morant made a "bad choice," a choice that is his alone, despite the influence of friends or the environment that surrounds him. It's ultimately up to him to get his life back on track. "I don't know where you're from, I don't know who's hanging out with you. That don't matter. When it's you making the decision, you gotta be smart," Shaq said.
Shaq included some words of wisdom and guidance that might help Morant… or for that matter, any of us, in making important decisions on life: "Think of the higher power. I feel for him now, but I also feel for his mother and father. What are they going through? So guys, before you make a dumb decision — not a mistake, a dumb decision, a dumb choice — think of the higher power. Your mother, your father, your children."
Shaq is one of many analysts and fans who have weighed in on the situation. Hopefully Morant – and others – will take some of that advice into consideration as they mature in the league – and in life.