Everyone on the Inside the NBA set takes lessons from Kenny Smith on how to get to that big video screen in the back of the studio the fastest. Really… they don't call him Kenney "The Jet" Smith for nothing. Still, Kenny knows when he can win…and when he can learn something from his TNT co-hosts. 
In a recent interview on the "Know Mercy" podcast with Stephen A. Smith, Kenny Smith (obviously, no relation), said he's learned a lot from the big man – his co-host – Shaquille O'Neal when it comes to business and post-playing-days financial success. 
All three former players on Inside the NBA – Smith, Shaq, and Sir Charles Barkley, have been retired from active play in the NBA for quite some time. Over the years of his "retirement," Shaq has created quite the business empire for himself. He's a popular TV spokesman and commercial "talent" for several huge brands, and he's got several businesses of his own.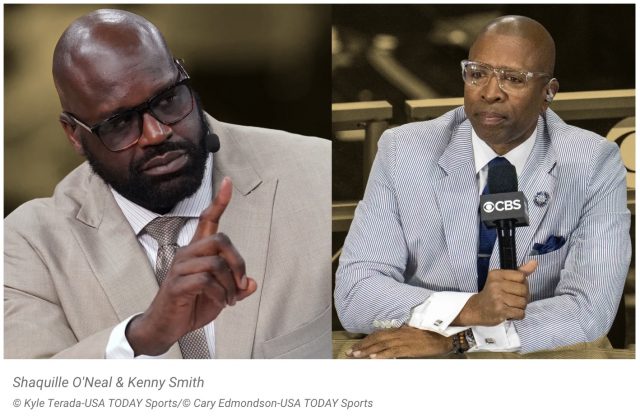 Not all former players are great in the business arena. Some end their playing days as multi-millionaires, but then are broke (or close to it), just a short time later. Yet it's obvious that hoops was not the only major talent in O'Neal's life. While he's been out of the game for more than a decade, his fortune – and his business interests – continue to grow. 
So when the big man is available to hand out some business advice, smart people are going to stop and take notice. That's exactly what Kenny Smith says he's been doing in conversations with fellow Insider Shaq.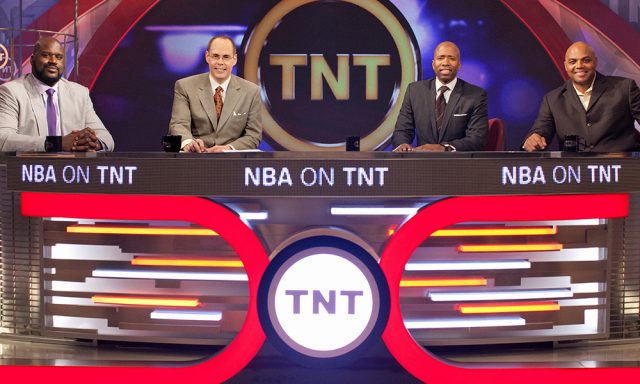 Smith on the podcast: "You go to TNT, and you add those comments that Shaq makes. I'm like, 'Shaq, you don't get tired of seeing yourself on TV, bro?' Like, all these commercials.' He's like, 'Kenny, we are in a window where you have only eight years. So you have to maximize as a business.' So now he's teaching me about business. Well, I'm thinking, I'm going to talk dunks with this dude, and he's telling me how to be a better businessman for an hour." 
Sounds like it's a case of "come for the basketball talk, stay for the business class" things for Smith and anyone else who cares to listen around the TNT studios. Smith says he's been on the receiving end of "tons" of business advice from O'Neal. 
There's no doubt that both O'Neal and Smith have done a great job in living their best lives after the NBA. For his part, Shaq is pretty much top of the heap when it comes to transitioning from on-court to off-court business. It'll be interesting to see if O'Neal and Smith come up with any kind of business partnership ideas. We're guessing the answer is yes. 
Here at the offices of the ShaqFu Radio blog, we'd be happy to take some business lessons from the big man. Maybe that's an idea for some kind of online "master class" or other special event? Just sayin'…