If you follow NBA news at all – and we know you do – you know that Memphis Grizzlies superstar Ja Morant is in hot water again. Two months ago, during the regular season, Morant was suspended for several games after a social media video showed him flashing a gun in a Denver-area nightclub. Now it appears, history is repeating itself. 
That's got analysts and game-fans buzzing again. Whatever punishment or suspensions will be handed down by the league office have not yet been revealed, but once again, Morant has apologized over the incident. 
As for our man Shaq, we know the big man has never pulled punches when it comes to offering his take, or even handing out some wisdom and advice. This time, however, O'Neal is keeping quiet.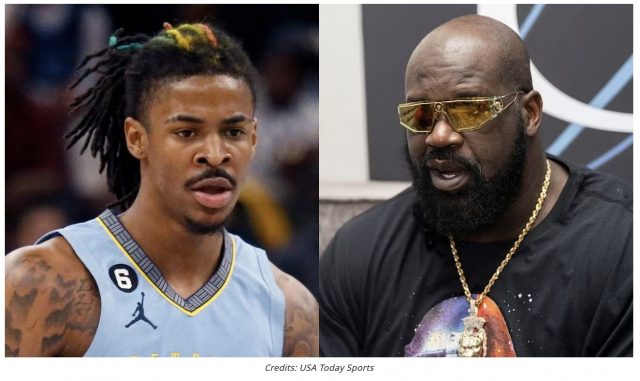 On "Inside the NBA," the crew covered the story, for sure, and some strong words were expressed by the TNT crew. Since that time, Shaq has also appeared on sportscaster Rich Eisen's show, but he's keeping fairly quiet on the story. 
Eisen asked O'Neal what advice he might have to offer the young star. Shaq only had this to say, advice-wise: "Nothing at all. We know the rules, we know the unwritten rules. Remember, a mistake and a choice are two different things. You made a choice to turn on your IG live. Forget what you were doing, you made a choice to turn on your IG live with your shirt off at a strip club, and then your friend made a choice the other day to turn on IG live."
And while he didn't have any guidance to offer Morant, he did share some advice his own mother had passed to him many years ago, when the much-younger Shaq was known around the NBA for having his own wild streak. For Shaq, that often meant plenty of partying and spending a ton of cash. 
It's that same advice that mom Lucille O'Neal gave to her son that Shaq sent along to Morant. "I think he's going to learn from his mistakes and he would understand that he has a responsibility. I remember my mother telling me one day, you have a responsibility to your organization, your obligation, and to all the children that look up to you. It's an unwritten rule, especially with the NBA, you shouldn't do things like that."
Perhaps Shaq should introduce Morant to his mom! Seems like the young Grizz star could use some guidance in his life right now. Keep in mind, Morant is only 23 years old and has his entire career ahead of him. 
Morant recently signed a contract extension valued at $194 million dollars over five years. After the suspension for the first incident back in March, he's lost about $700,000. This time around, any suspension and fine will probably be significantly larger. 
In fact, according to ESPN's Adrian Wojnarowski, Morant could be facing a lengthy suspension for his actions. It's possible he could be benched the entire first half the upcoming season, which starts in October.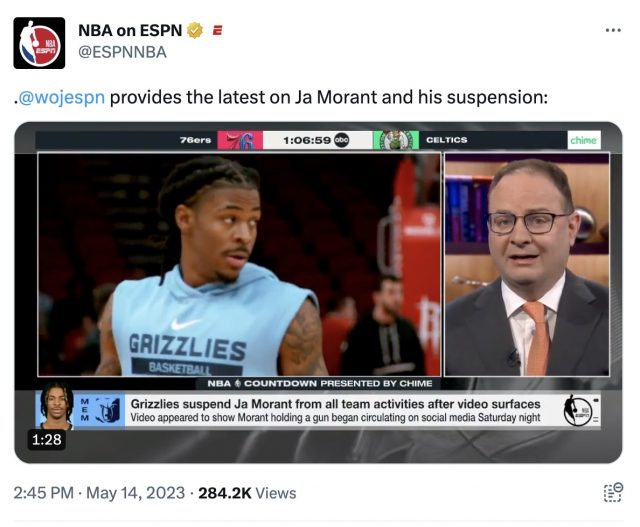 Click here to see the full video on Twitter
Time will tell if Morant gets the message and makes needed life changes. We can only hope so! A talent like his is a major addition to the game we all love.