"A big brother with a huge bank account." That's how one of Shaq's former teammates describes the big man in a new book about the Los Angeles Lakers back in the Shaq / Kobe Championship days.
Of course our man Shaq has been known for years as a super-generous guy. Just check out the stories here on the ShaqFu Radio blog and you'll read about how he's helped people during financial hard times, and how sometimes he's just done some big, random act of financial giving.
O'Neal has purchased computers for families sending kids to school. He's helped a young man pay off an engagement ring at a jewelry store. Heck, he's even purchased a minivan for a big family in need of a new ride. To say he's got a big heart – and the financial power to back it up – is a definite understatement. 
Now, in the new book, "Three-Ring Circus: Kobe, Shaq, Phil and the Crazy Years of the Lakers Dynasty," there's yet another story of O'Neal's helpfulness and generosity. This story involves a teammate on the LA Lakers squad, but it may be a name you've not heard before.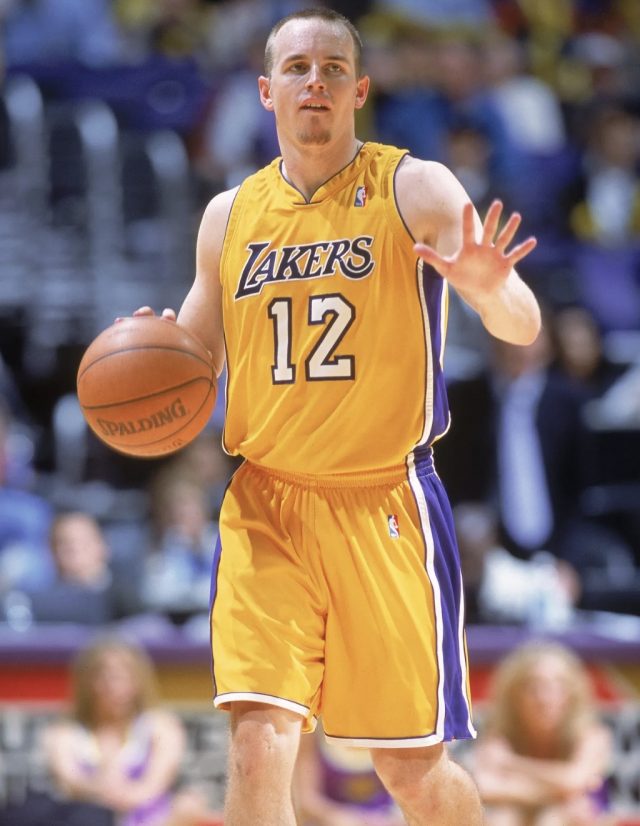 In Jeff Pearlman's book, there's information from Mike Penberthy. Haven't heard of him? Neither have we. Now 48 years old, Penberthy was a rookie on the Lakers squad in the 2000-2001 season… one of the seasons the Lakers – with Kobe and Shaq at the lead – won an NBA Championship.
For his NBA career, Penberthy played in 56 games, all with the Lakers. Stats: he averaged 4.9 points, 1.3 assists and 1.2 rebounds per game while playing 15.4 minutes per game on average.  The Lakers waived Penberthy after the Finals win, and he went on to play in Italy and Germany. While with Alba Berlin, Penberthy helped the team win the German Cup of 2006.
Since then, he's had a number of coaching gigs, including back with the Lakers, where he won his second championship with the team when the Lakers defeated the Miami Heat in the 2020 NBA Finals.
In the book, Penberthy talks about meeting Shaq in the first days of his time with the Lakers. He says he arrived at the Lakers gym wearing a Banana Republic suit jacket. O'Neal pulled him aside and asked, "You don't have any suits, do you?"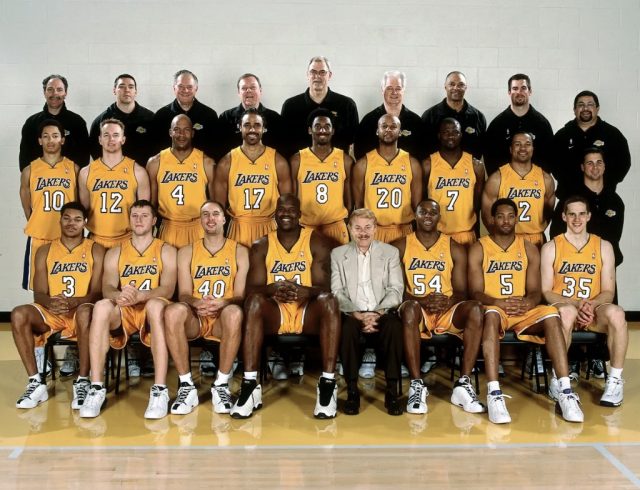 The young rookie said no. The next day, Shaq took him to his personal tailor and got him six new suits. Not only that, Penberthy recalls that, "When my father died, Shaq offered to pay for the funeral." Adding, "He's that type of guy."
We've seen the "type of guy" Shaq can be. On Christmas Eve last year, O'Neal walked into a Houston deli and bought a meal for everyone inside. Now there's even more to add to the story of O'Neal's willingness to help, and be helpful. Great story!