We already know that a love of all things hoops runs in the family of Shaquille O'Neal. Now it seems there's a good father / son connection with music and the DJ business, too. 
Here at the ShaqFu Radio blog, we've often reported on the basketball connection between father Shaq and son Shareef O'Neal. The younger O'Neal is currently playing in the NBA's developmental G-league with the Las Vegas Ignite. Recently, Shaq talked to People Magazine about the bond between him and his son Myles in the DJ / music business. 
At 51 years old, Shaq has started calling himself the "Dubstep Dad." Seems he's been working with his 26 year-old son Myles (or maybe it's the other way around?) as the two put together live sets for DJ Diesel's on-stage sets at various clubs and festivals around the world. As Shaq told People, "We always trade songs… We've been practicing together."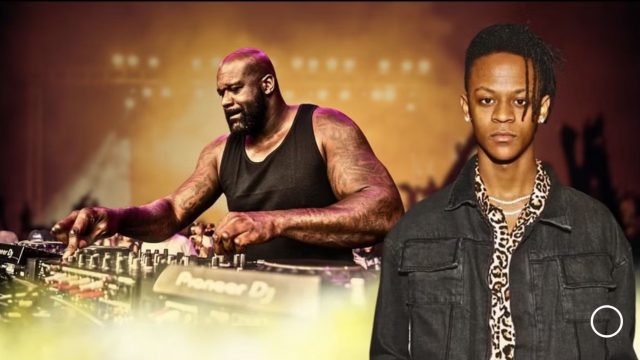 Shaq – the father of six kids – says he remembers introducing Myles to the DJ "thing," telling People, "I remember when I just bought him his first DJ set. He'd be in a room, and I try to let my kids do everything on their own, so he'd come in, and I'd say, 'Figure it out,' and he'd come back with it figured out."
Dad says his son is an excellent DJ. "I've seen him perform many times and he's really good. I'm actually jealous, he's really good." Maybe O'Neal will get more help from his son as he gets ready to perform at his own Shaquille O'Neal Foundation's fundraising gala, simply called "The Event."
What does Shaq see in his son? Well, the big man says says his son "has something I've never had… He has that DJ hair. I don't have the DJ hair." Despite his hair envy, O'Neal says, "I'm super proud of him because he did it the same way I did it."
Right now (as of this posting date), it's summer, and that means music festivals all around the country, and around the world. After a few warm-up gigs in smaller cities, Shaq was on stage (as his alter-ego, DJ Diesel) at Lollapalooza in Chicago. Meanwhile, Myles played a set at the HARD Festival in Las Vegas. 
Also coming to Vegas, dad's huge fundraising gala, called The Event 2023. That's on the calendar for Saturday, October 7, at the MGM Grand. Just a couple of the big names already on the schedule for the gala are music superstars John Legend and Jennifer Hudson. Actor Joel McHale will host the night. That's just a few of the big-name performers to be there. Check out the website for more info and to get your tickets.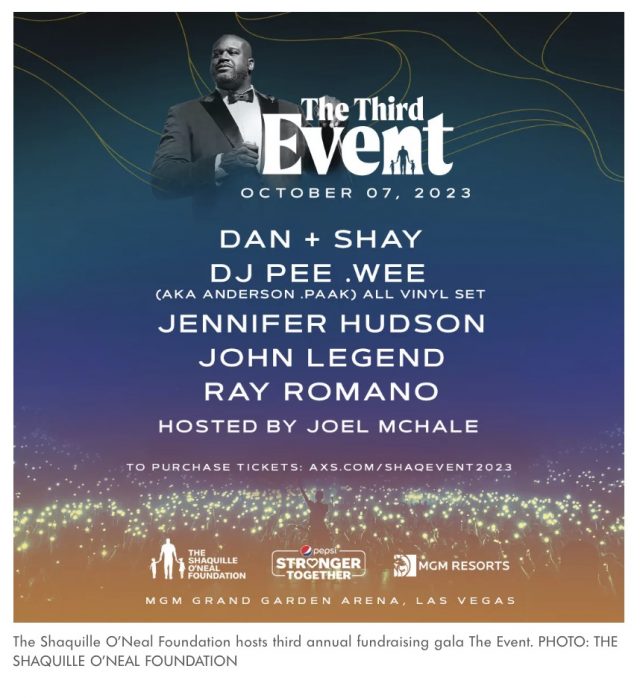 Shaq's Foundation has – to date – raised more than $6 million, providing key support for the Shaquille O'Neal Boys & Girls Club of Henry County, the construction of youth athletic courts and fields and more at various places around the country. 
Proceeds from this year's event will continue to support similar efforts, including the construction of a new joint facility that will house a Boys & Girls Club and a Communities In Schools Alumni Center in Las Vegas.