More music-related news for our favorite NBA superstar-turned-business tycoon-turned DJ. After dropping his own EDM album – as DJ Diesel, of course – Shaq is back to the rap scene with a new song titled "3 Lokos" in collaboration with Los Angeles rap group Coyotes.
The video is out, too. Check it out below. The big man appears in the video, hanging out with group members Ladies Love Guapo and Ricky Blanco as they cruise the streets of Los Angeles in some sweet-looking lowrider. 
Shaq doesn't only appear in the video. He takes over the song in the third verse with some impressive bars reminiscent of his Shaq Diesel days: "They think I'm on the brink of my insanity / If he aint spitting like this for the money, then what can it be / Momma managed me, Papa was in the military / I come from The Bricks where the only option is just the cemetery / I get in the mix opposite of Ben & Jerry's," Shaq raps.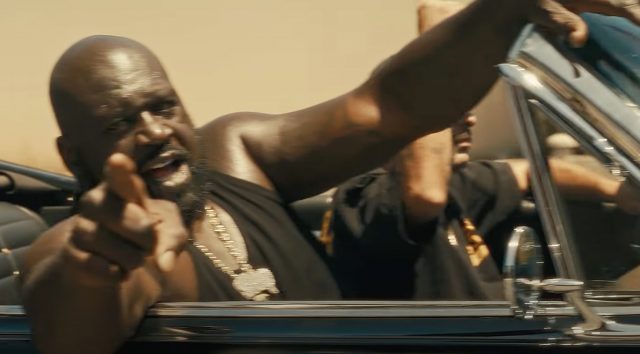 In an interview with TMZ, Coyotes member Ladies Love Guapo explained how Shaq got on the record. According to the rapper, the 51-year-old Shaq had been talking with him about a possible collab. When it was suggested O'Neal might contribute to the song, the big man wasted no time … sending his in his lyrics within a few short hours! 
Guapo: "(Shaq) was like, as long as it's some hardcore stuff, I'm down. So we made a hardcore hip hop' 90s-type song, and we're like, 'Bro, let's send it to Shaq,' and he got on it, did his thing, he spit like 32 bars. He went off! Four hours later, he FaceTimes us, and he shows us his verse, and he went crazy! He's rapping better than 90 percent of rappers out there."
The group also told TMZ that they have another song with Shaq already recorded and more new music coming soon. One of the songs features Coyotes rapping over a beat that the retired NBA star produced.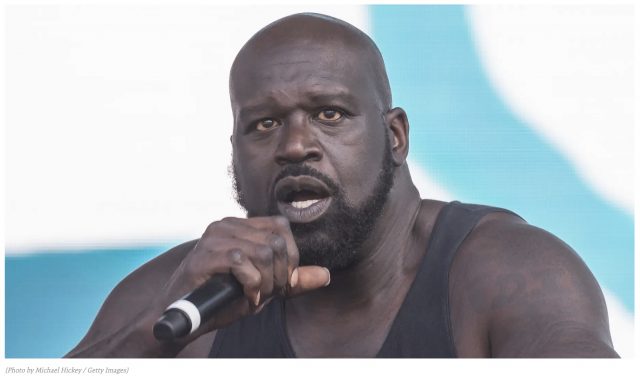 Shaq's been in and around the music business for quite some time now. His original album – Shaq Diesel – dropped in 1993. Within a year, it went full-on platinum, selling better than one million copies. 
This summer, Shaq has been doing what he normally does in the NBA off-season: He's appearing as alter ego DJ Diesel, spinning tunes at various clubs and music festivals world-wide. 
Not only that, his EDM (electronic dance music) album dropped just a couple weeks ago (as of this writing). The disk is "Gorilla Warfare," on the Monstercat label. The sound? Let's say it's a mix of EDM, rock and hip-hop.
Along with Shaq, the disk features 10 tracks with fellow DJ collaborators, including Jessica Audiffred, Crackdat aka Christian Smith, Hairitage, CELO, VRG & Blackway, Soltan, Kompany, TRXGGX, Rated R and Chassi & Kozmoz.