Do doubt – our guy Shaq is a big man. Now imagine the sight of someone that big falling from the sky! It just might happen. Read on…and thanks to our friends at The Sports Rush for info on this post. 
We've been writing and posting a lot lately about Shaq's hard work at getting into better and better physical shape. Back in playing days, O'Neal clocked in at about 280 pounds. After his retirement, that weight crept up and up, until he eventually got to a size about 100 pounds larger than playing weight! 
Now the big man is trying to be a little less big. Hitting gym, getting a personal trainer, and learning better eating habits has O'Neal down to a reported 351 pounds. And while recent pics on social media show a pretty chiseled physique, Shaq says he's got a few more pounds to go.
Now, about that "falling from the sky" thing? OK, maybe not "falling" … but how about parachuting? To us, it sounds pretty crazy. Why jump out of a perfectly good airplane, right? Well, some people do it for sport, and on a recent podcast, Shaq discussed that exact possibility with the host.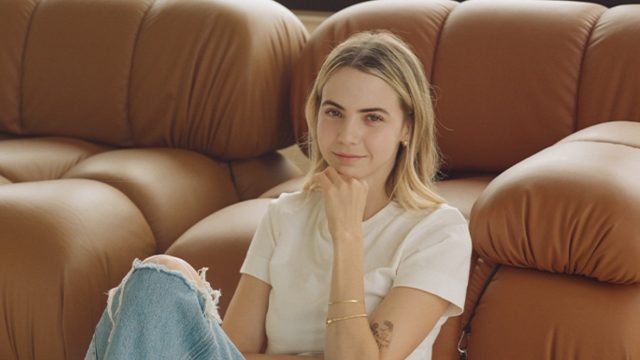 It happened on a recent addition of The Really Good Podcast with host Bobbi Altoff. On the show, the pair talked about extreme sports (among other things) and Shaq's interest in trying his hand at some of them. Crazy? Maybe. But O'Neal said he'd do it, as long as Altoff tried it with him.
Shaq told the podcast audience that he already understands that due to his size, some activities are simply off the table for him. O'Neal says he tried scuba diving once, but quickly found it wasn't for him. "…I am too heavy because when you scuba dive they give you weights and then when I went down I hit the button, but I never came back up." 
Here at the offices of ShaqFu Radio, we're pretty sure that's not how scuba diving is supposed to work, but we're not going to argue with the big man. If scuba diving is not for him, then so be it. 
But skydiving? Maybe. Beside, Shaq told Altoff and her audience, he was pretty sure a video of that event – he and Altoff jumping out of a plane – would generate one hundred million views. "I know you get 10-20 million views. But if you want to get 100 million views, we should go skydiving" Shaq said. We're guessing a lot more!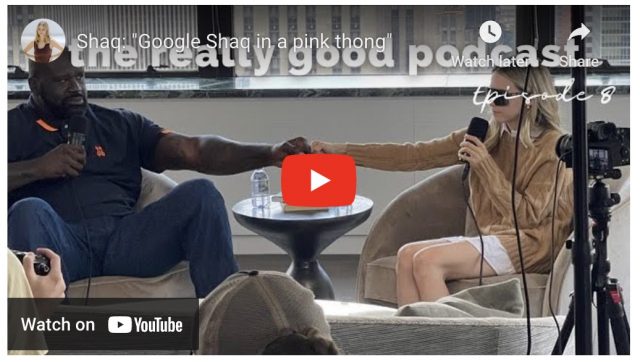 See the full interview – click here
Altoff said she wasn't sure Shaq could pull it off…that he might be "too tall and heavy." She said he might need a "special suit" to fit his frame. Never mind the suit… we're thinking it would have to be an double-extra-large parachute to being that big frame safely down to Earth! 
When it came to the subject of his weight and on-going conditioning program, Shaq scoffed at the idea of getting back to his playing-days weight. He came right out and said it on the podcast: "Eww that's too skinny".
What will the big man do next? Good question! All we can say is, keep an eye on the sky!