Along with being an NBA legend and business tycoon, regular readers of the ShaqFu Radio blog also know the big man is a big fan of custom wheels. Today (as of this posting date) some new pics are showing up on social media of O'Neal's latest whip, and it's pretty awesome.
In the past, we've had posts here on the blog about Shaq's interest in all things motorized and wheeled. While he sold the property a while back, Shaq's former home in Orlando, Florida included a garage that looked like a new car showroom..or perhaps museum. We're guessing that even though he no longer owns the home, he's probably got all the cool cars in storage somewhere. 
Most recently, a company that does personalized, customized work for high-end cars and other vehicles released some images of a car it produced for our man Shaq. The company is called – not surprisingly – West Coast Customs. On their social media post on the 'Gram, the company showed off a Shaq-sized all-black Rolls-Royce Phantom. Not a lot of details were released, but the few images that are making the rounds on social media are impressive, to say the least.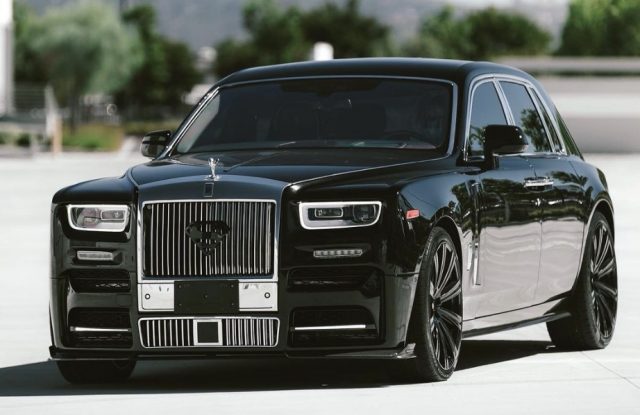 While West Coast Customs did a lot of the mechanical work on the car, another company called Mansory was also brought in to do some of the exterior, luxury, high-end bits as well. 
The car includes a lot of super high-tech bits of carbon fiber on the exterior, including spoilers at both the front and rear. Spoilers? Kind of a racecar thing… we're wondering how this particular British super-luxury car might drive on the open road. We're guessing it's totally awesome. 
Probably the most obvious upgrade – at least to those of us who don't know cars particularly well – is the "Superman" logo on the front grille of the car. C'mon, it's Shaq, right? We wouldn't expect any less. 
So far, there are no pics available for the inside of the car. We can't wait to see how the interior is decked out! Also, we're wondering if West Coast Customs had to make any upgrades or changes to the interior to accommodate O'Neal's large-sized frame.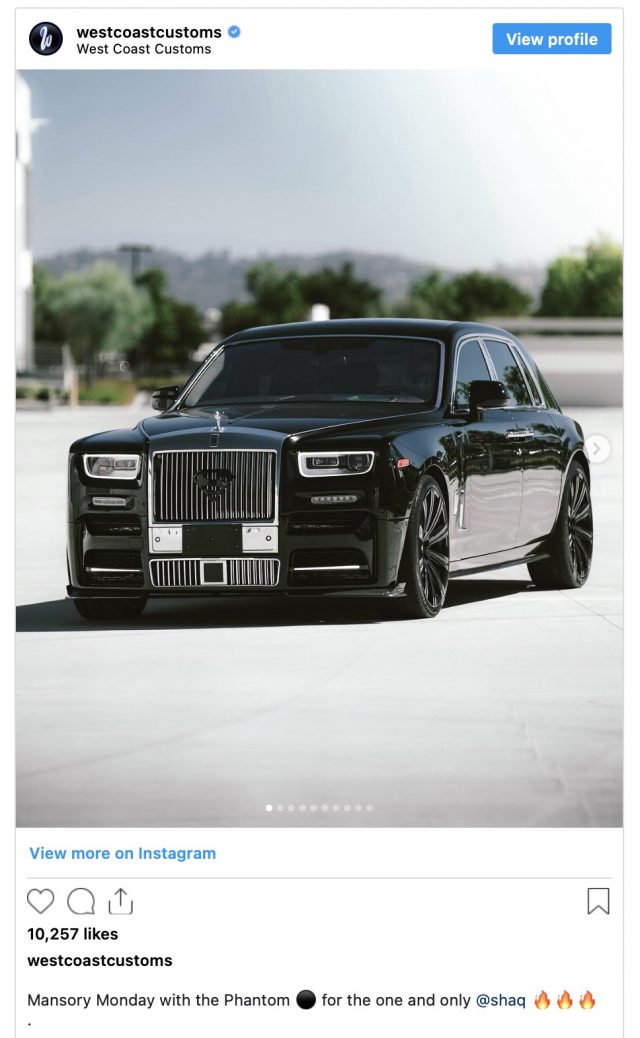 As for Shaq's car collection, the writers at AutoEvolution.com remind us that this isn't the only Rolls-Royce in his collection. (BTW, thanks to AutoEvolution for info and pics for this post.) Over the years, he's had several of them. Most recently, that included a Rolls-Royce SUV (yes, they make one!) called a Cullinan. That car also had the now-famous Superman logo on the front grille. 
In fact, that same car was also modified by West Coast Customs. Turns out our man Shaq was the company's first celebrity client. They've worked on several projects for him since the late 1990s. We can't wait to see more details of Shaq's latest ride.